Lancashire and South Cumbria NHS Foundation Trust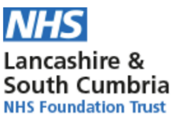 A new freephone number – 0800 013 0707 – is available to BwD residents so that everyone will be able to easily access urgent or general mental health support, 24 hours a day, seven days a week.
They provide community mental health services across Blackburn With Darwen.  For more information on their services visit their website:
---
The Flourishing Minds project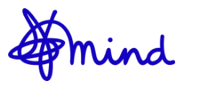 Lancashire Mind working in partnership with Age UK BwD, One Voice and the Wellbeing Service, provide the following range of mental health and wellbeing services to ALL residents 16+:
Wellbeing Workshops (One off workshops on topics including Five Ways to Wellbeing and stress management.)
Wellbeing Groups (Completed over 6 weeks, covering topics such as low mood, anxiety, stress, sleep and worry management.)
1-to-1 Wellbeing Coaching (Work with a Wellbeing Coach over 6 sessions, to identify the challenges you are facing and look at ways to overcome them.)
To find out more contact: The Wellbeing Service on 01254 682037 or visit the website below
---
Men in Sheds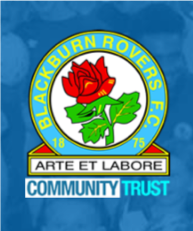 The Men in Sheds programme, provided by Blackburn Rover Community Trust, have recently restarted their support for men. The project is based at Ewood Park and they are working with Blackburn College to build raised bed for food growing and get involved in landscaping.
Contact: ilyas.patel@brfctrust.co.uk
---
Togetherall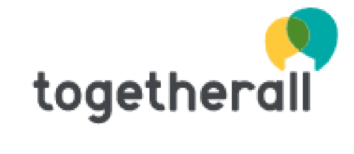 Feel in control of your Mental Wellbeing
In order to enhance mental wellbeing, BwD Council provides membership of the Togetherall website to all residents of BwD 16+.
Togetherall provides information to support you, to look after your wellbeing and mental health. In a stigma-free environment, you can follow your own path towards better mental health.
From self-assessment tools that allow you to take stock of your own mental health, to short online courses that can give you safe, practical advice on a range of subjects that can help you improve your mental health.
There is also an opportunity to interact with a supportive, moderated, community, through a chat function which provides peer to peer emotional support, help and guidance. Togetherall is unique in being monitored by mental health practitioners, all trained members of the British Association for Counselling and Psychotherapy (BACP) or equivalent bodies.
Mindsmatter

A wellbeing service offering a range of free psychological therapies to people aged 16 and over in Lancashire. You are able to self-refer to the service on the website.
Telephone: 01254 226037
Main office address: Daisyfield Centre, Appleby Street, Blackburn BB1 3BL
---
Grief and Bereavement
Help and support is available to the residents of Blackburn with Darwen who have experienced a bereavement Download the PDF to see what Bereavement Support Services you can access.
More local services and resources
For more local services and resources, please see the links below.
Healthier Lancashire & South Cumbria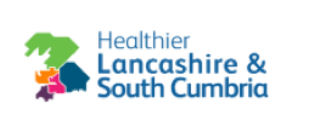 Every Mind Matters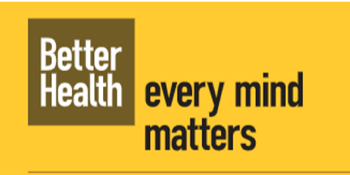 Looking after your Mental Health:
Your Mind Plan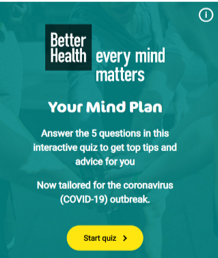 Make your own Mind Plan by answering 5 simple questions and get top tips and advice for you: