Mental health crisis helplines
If you're in crisis and need to talk right now, there are many helplines staffed by trained people ready to listen. They won't judge you, and could help you make sense of what you're feeling.
Locally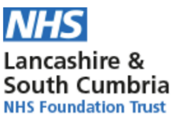 Lancashire and South Cumbria Care's Mental Health Crisis Line is available 24 hours a day, 7 days a week by calling 0800 953 0110. It is staffed by trained mental health professionals who are able to provide assessment and referrals to appropriate services – ring it if you need to access services or for advice about someone who needs treatment/support.
They also have a Wellbeing Helpline & Texting Service, staffed by volunteers and those with lived experience, that offers emotional support – ring if you want to chat about your mental health or are lonely etc. It can be contacted on 0800 915 4640 or by texting 'Hello' to 07860 022846.
A new freephone number – 0800 013 0707 – is available to BwD residents so that everyone will be able to easily access urgent or general mental health support, 24 hours a day, seven days a week.
Nationally
Samaritans. To talk about anything that is upsetting you, you can contact Samaritans 24 hours a day, 365 days a year. You can call 116 123 (free from any phone), email jo@samaritans.org
SANEline. If you're experiencing a mental health problem or supporting someone else, you can call SANEline on 0300 304 7000 (4.30pm–10.30pm every day).
The Silver Line is the only free confidential helpline providing information, friendship and advice to older people, open 24 hours a day, every day of the year. Need help? Call us ANYTIME on: 0800 4 70 80 90 https://www.thesilverline.org.uk/
Nightline. If you're a student, you can look on the Nightline website to see if your university or college offers a night-time listening service. Nightline phone operators are all students too.
Switchboard. If you identify as gay, lesbian, bisexual or transgender, you can call Switchboard on 0300 330 0630 (10am–10pm every day), email chris@switchboard.lgbt or use their webchat service. Phone operators all identify as LGBT+.
This information has come from MIND please see their website for more details: