Older people with good oral health can eat and drink properly and actively take part in life. This means that they can often stay independent for longer and can recover from episodes of frailty more quickly.
Poor oral health can cause pain and discomfort and can impact on a person's quality of life by affecting their behaviour and self-confidence as well as their ability to smile, communicate, eat and swallow.
Some prescription medicine can cause mouth problems especially when taken in combination, such as mouth thrush and dry mouth, affecting the ability to swallow – which in its worst case scenario, can lead to malnourishment.
Staff in care homes and working for care agencies looking after the vulnerable elderly in their own homes, will be trained in managing good oral health.
Please contact the Lancashire Dental Helpline on 0300 1234 010 if you need emergency dental care but ideally ring your local dental practice first.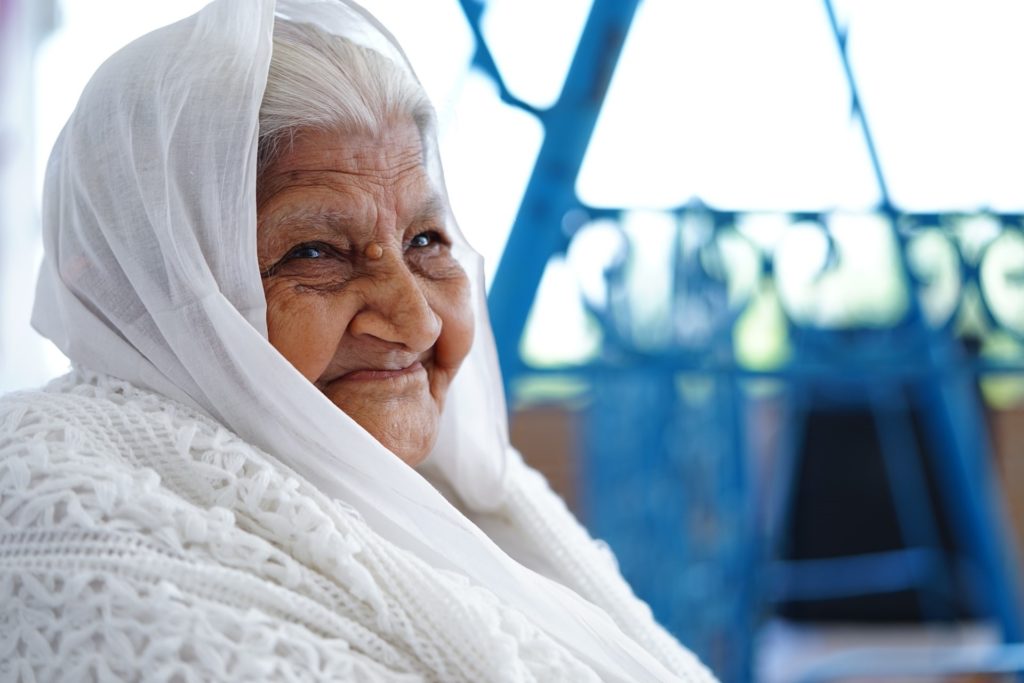 Other resources are here:
Information leaflet on 'Mouthcare for people with dementia' includes information on:
Sugar and oral health
Caring for teeth and gums
Wearing dentures
Encouraging oral care if someone is reluctant
Advice to find a dentist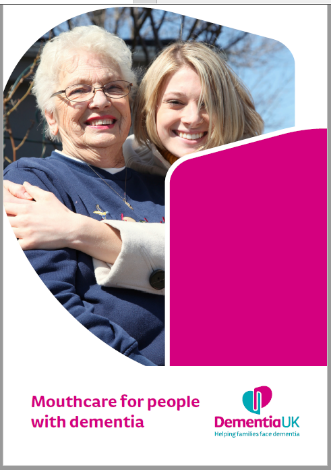 ---
2. Health Watch webpage
'What should you expect when it comes to care for your teeth?'
Four questions staff should ask you or a loved one about your oral health if you're a care home resident, according to the National Institute for Health and Care Excellence quick guide.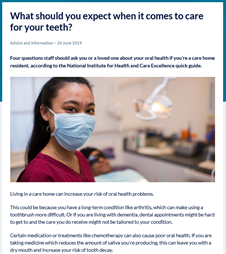 View the guide here
https://www.healthwatch.co.uk/advice-and-information/2019-06-24/what-should-you-expect-when-it-comes-care-your-teeth
3. British Society of Gerodontology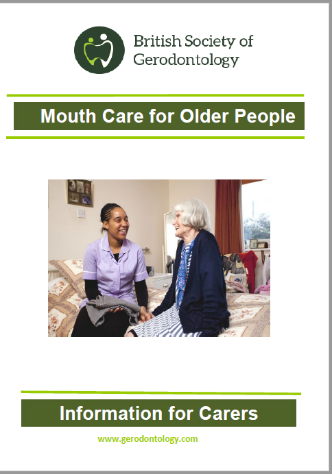 'Mouthcare for Older People' – Easy read information.
View the guide here: