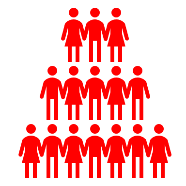 The population of borough is 148,900. (2018) This making it the largest borough in the wider Lancashire area.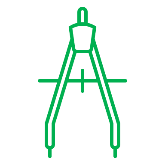 Total area = 137 Km² Covering the towns of Blackburn and Darwen and the villages of: Belmont, Chapeltown, Edgworth, Guide, Hoddlesden, Pleasington and Tockholes.

36.5% of the Borough's children were living in poverty (Relative low income families) which was -0.6 percentage point change on previous year (6th highest of lower tier LAs, Middlesbrough highest 38.6%)* – stats for 2019/20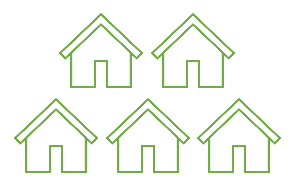 There are around 61,300 homes within the borough

Number of empty homes 2,573 between 4% and 5% of homes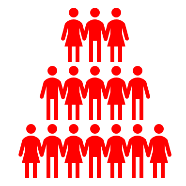 An estimated 9,922 Blackburn with Darwen households experienced fuel poverty in 2019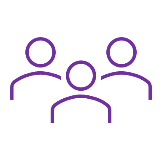 According to 2011 census – 66% of people identified themselves as White British, 28% as Asian / Asian British 0.6% Black / African / Caribbean / Black British.
Some areas of Blackburn and Darwen are in the top 10% most deprived in England, but the variation in deprivation fluctuates as some communities, especially those within rural areas are amongst the least deprived.
Food poverty in Blackburn and Darwen is a significant issue. The authority falls within the worst 20% of local authorities in England for fuel poverty. In 2017, the local authority had the 3rd highest level of fuel poverty in Lancashire at 16.5%. This compares to the average in England, which is at 10.9% and 13.5% in Lancashire. Find out more about the impact of fuel poverty here. 
Figures from the Department of Business, Enterprise and Industry, July 2018, reported that approximately 8,500 households within the borough were in Fuel poverty meaning that one in seven homes were within this classification.
These figures have steadily been rising, with 14.0% in fuel poverty in 2012, rising to the 16.5% in 2017. In 2018, there was a small drop to 14.6%. However, it is expected that the figure are likely to rise massively with the increase in energy prices.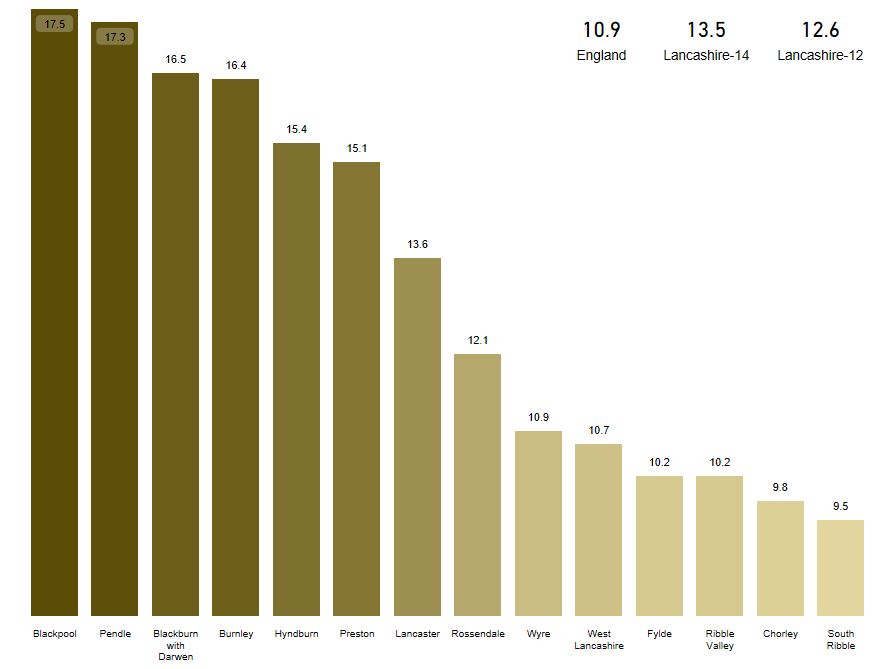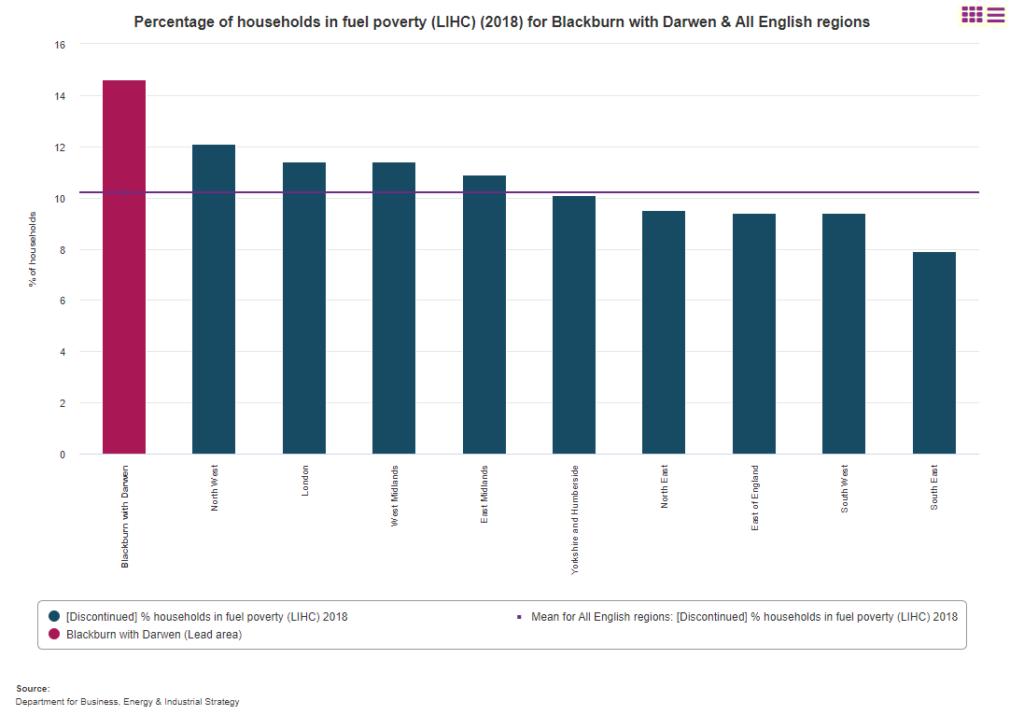 The latest government Fuel Poverty Factsheet summaries the headline figures of fuel poverty in England in 2019
The winter 2019 (latest available figures) fuel poverty statistics indicate West Midlands had the highest proportion of fuel poor households (17.5%) and South East the lowest (7.5%). In comparison, 14.2% of households (92,810) were fuel poor in the Lancashire-14 area, and 13.7% (71,822) in the Lancashire-12 area; both are higher than the estimated 13.4% of households (3.18 million) in fuel poverty in England.
Blackburn with Darwen was at (16.4%).
Figures also show that over a quarter of single parent households in Blackburn and Darwen are fuel poor – a dramatically higher rate compared with the national average, and nearly twice as high as the rate for couples with children.
Households in private rented accommodation are twice as likely to be in fuel poverty than the national average.
Households in fuel poverty and Deprivation areas in Blackburn with Darwen