The Healthy Child Programme is available to all children and ensures that every child gets a good start to lead a healthy life. Universal and targeted public health services provided by health visiting and school nursing teams are important to improving the health and wellbeing of all our children and young people.
Ensuring every child has the best start in life is one of Public Health England's key priorities. Good health, wellbeing and resilience are vital for all our children now and for the future.
The aims of the programme are to:
Ensure high quality services for children, young people and families
Give every child the best start in life
Support school readiness and improve resilience for school-aged children
Support young people transitioning to adult services
Health visitors and school nurses are specialist public health nurses (SCPHN). Health visitors lead the 0 to 5 years of the Healthy Child Programme and school nurses lead 5 to 19 years.
Health visitors support families from the antenatal period up to school entry. The service is delivered in a range of settings including families' own homes, local community or in GP surgeries. School nurses offer year-round support for children and young people both in and out of school settings.
The Health Visiting Team work closely with a range of partners in Blackburn with Darwen to offer the best level of support to children and families. You may be offered targeted support via the Children's Centres or in the community by one of their partners, e.g. Home Start.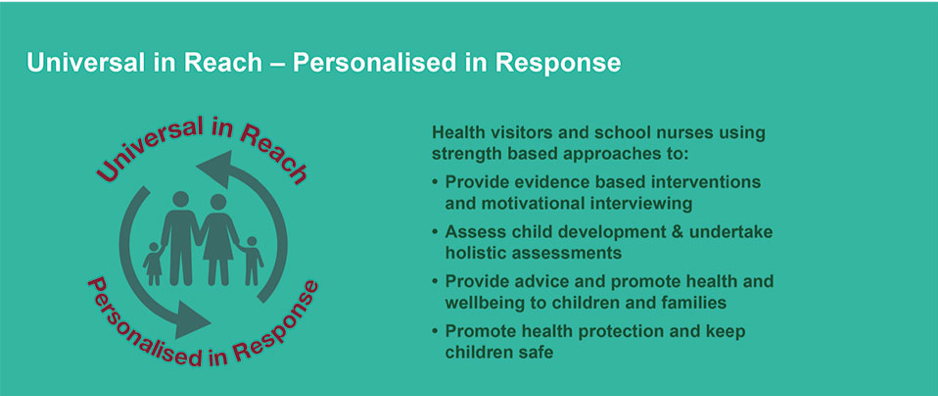 ---
Health and wellbeing reviews:
Key contact points or universal health and wellbeing reviews, help identify needs and support required.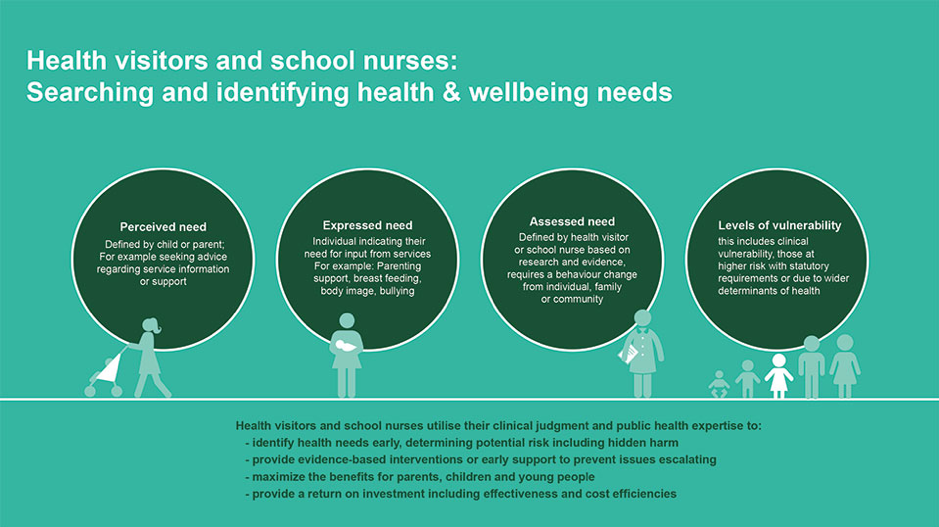 There are 5 face-to-face mandated reviews for early years, which are offered to all families and are delivered by a health visitor. (Please note a targeted 3-4 Month Contact can be offered).
Antenatal (Breastfeeding, safer sleep, immunisations and smoke free pregnancy)
New Birth Visit (Breastfeeding support, parent-child interaction and transition to parenthood)
6-8 Week Review (Breastfeeding support, mental health, safer sleep and communication)
8-12 Month Review (Immunisations, transition, oral health, accident prevention, activity and speech)
2 Year Review (Immunisations, activity, school readiness, speech, language and nutrition)
There are no mandated reviews for school-aged children. However, each school in Blackburn with Darwen has a named school nurse attached to support with the health needs of school-aged children and young people. Universal provision includes regular drop-ins for pupils, family engagement and referrals, the School Health Needs Assessment, as well as wider training, health assessment and safeguarding support.
You can find further information and contact details for your school nurse here.
Related Services