As part of the NHS Healthy Start Scheme, pregnant women and those with young children are able to purchase healthy and nutritious foods to give their children the very best start in life.
What Is The Healthy Start Scheme?
The Healthy Start Scheme is an NHS initiative that aims to help parents give their children the healthiest start in life. If you are pregnant or have children under the age of 4 you may get help to buy:
cow's milk
fresh, frozen or tinned fruit and vegetables
infant formula milk
fresh, dried, and tinned pulses
If you are eligible, you will receive a Healthy Start card which is topped up with funds each month and can be used in a range of UK stores to buy healthy foods and milk. You can also get free Healthy Start vitamins, which can be collected from your local Children's Centre.
For more information on help to buy food and milk visit the NHS website.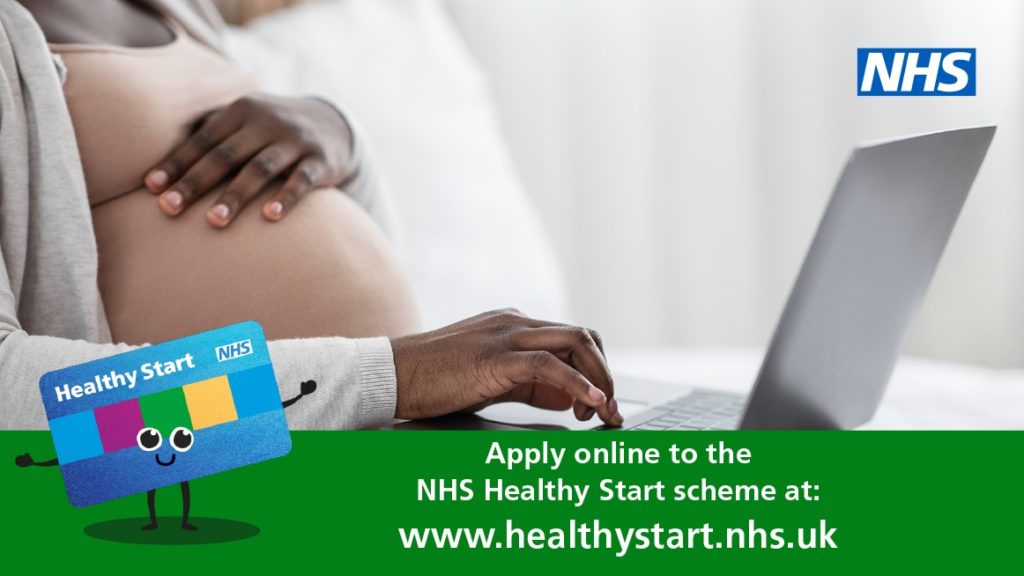 How Much Will I Get?
If you are receiving a qualifying benefit and are eligible, you can get:
£4.25 each week of your pregnancy (from the 10th week of your pregnancy)
£8.50 each week for children from birth to 1 year old
£4.25 each week for children between 1 and 4 years old.
In Blackburn with Darwen, we also distribute healthy start vitamins to ALL pregnant mums and children under 4 regardless of Healthy Start Scheme eligibility – please see your local Children's Centre for further information.
About BeWellBwD
The BeWellBwD website showcases the range of resources and services available to help the residents of Blackburn with Darwen stay healthy from childhood through to old age. We have resources for every stage of life includes; Start Well, Live Well and Age Well. If you would like to know more about providing a healthy start for your children in Blackburn with Darwen, check out the full range of resources and services. Have a question? Get in touch today.
Related Services