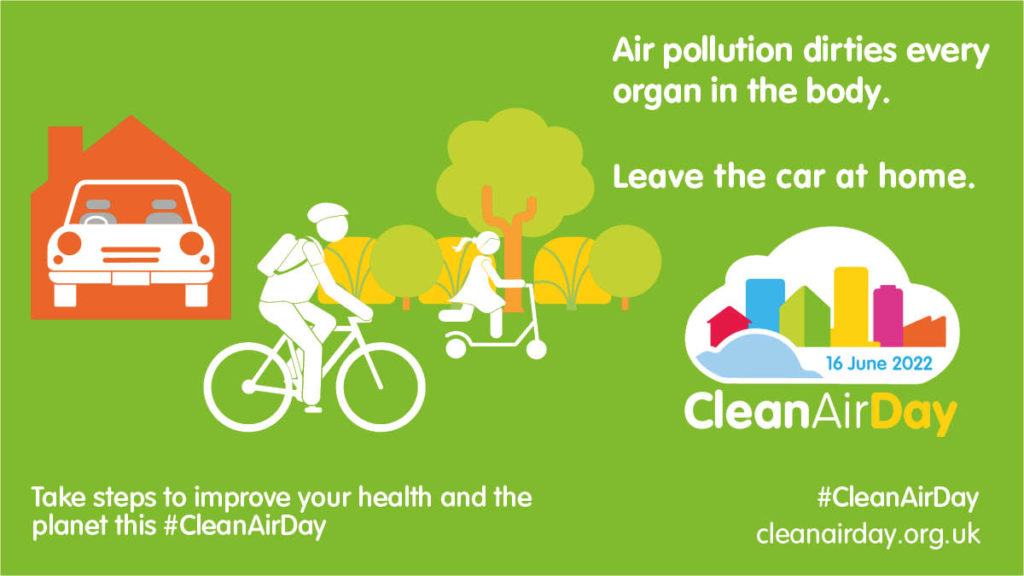 Air pollution dirties every organ in the body. It is the biggest environmental threat to our health, no matter who you are or where you live. Air pollution can harm every organ in your body and can shorten our lives, contribute towards chronic illness and put us more at risk from #COVID19.
This #CleanAirDay there are simple steps we can all take to cut down on the #airpollution we cause and use our voices to fight for a cleaner air future.
Talk to someone about the harms of air pollution.
Walk those short distance trips and leave the car at home, where you can.
Ask local and national decision makers for what would make it easier for you to walk more and have clean air in your community.
Visit www.cleanairday.org.uk for more information.
In honour of Clean Air Day, we have created a Clean Air Toolkit that can be used in school and at home by KS2 pupils.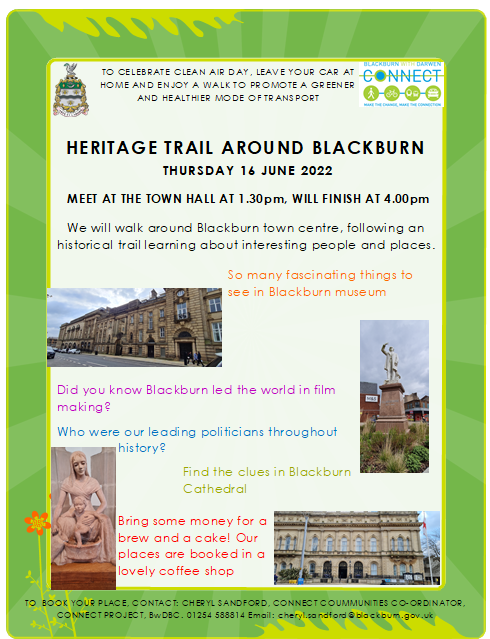 Within BwD, a Heritage Trail walk has been arranged for Clean Air Day. Leave your car at home and join us to learn about interesting people and places around the town.
Meet at 1:30pm at the Town Hall.
For more information, or to book a place, email cheryl.sandford@blackburn.gov.uk
To see what else the borough is doing to tackle Climate Change and air pollution, view our Climate Change Action plan on our page below.