Give Up Loving Pop Launch
The Give Up Loving Pop (GULP) programme is currently being delivered to 40 Year 3 classes in Blackburn by coaches from Blackburn Rovers in the Community. The programme aims to reduce the amount of sugar children consume and high-sugar soft drinks make up a large portion of the added sugar in our diets.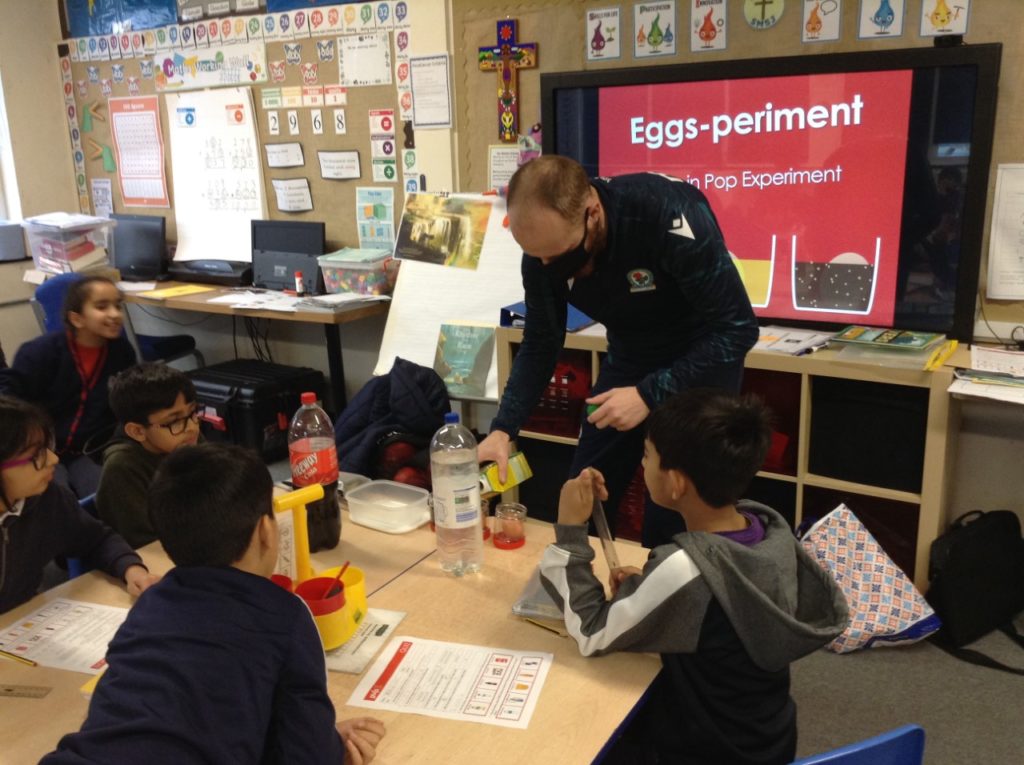 · Blackburn Rovers Community Trust in collaboration with Healthy Stadia and Food Active will help children to cut back on sugary drinks
· Using the power of their club's badge, coaches will encourage children to Give Up Loving Pop and drink more water and low-fat milk
· Community coaches are using classroom-based activities and playground games to raise awareness of the health harms of high-sugar and diet drinks
· Children and their parents challenged to Give Up Loving Pop for 21 days
In the North West, more than one in three children (31.7%) have at least one missing or filled tooth due to dental decay at age five, compared to the England average of 23.4%. However, in Blackburn with Darwen, this figure rises to 51% of children aged 5.
Read the full article here.