Blackburn with Darwen has pledged to become Sugar Smart and has launched campaigns across the borough to achieve this, as the borough has been declared the tooth-decay capital of England. Dental nurses are working across schools to show children how to care for their teeth and how much sugar is in their food. These campaigns are also supported by Blackburn Rovers Community Trust. The full article is available here.
Fizz Free February
This is first year that the borough has gone Fizz Free. Billboards were commissioned across the borough to get the local community involved. Blackburn Rovers Community Trust also ran a Kick the Fizz campaign to help schools pledge to become fizz free. 51% of 5-year-olds in the borough have at least one decayed or missing tooth. Read the full story here.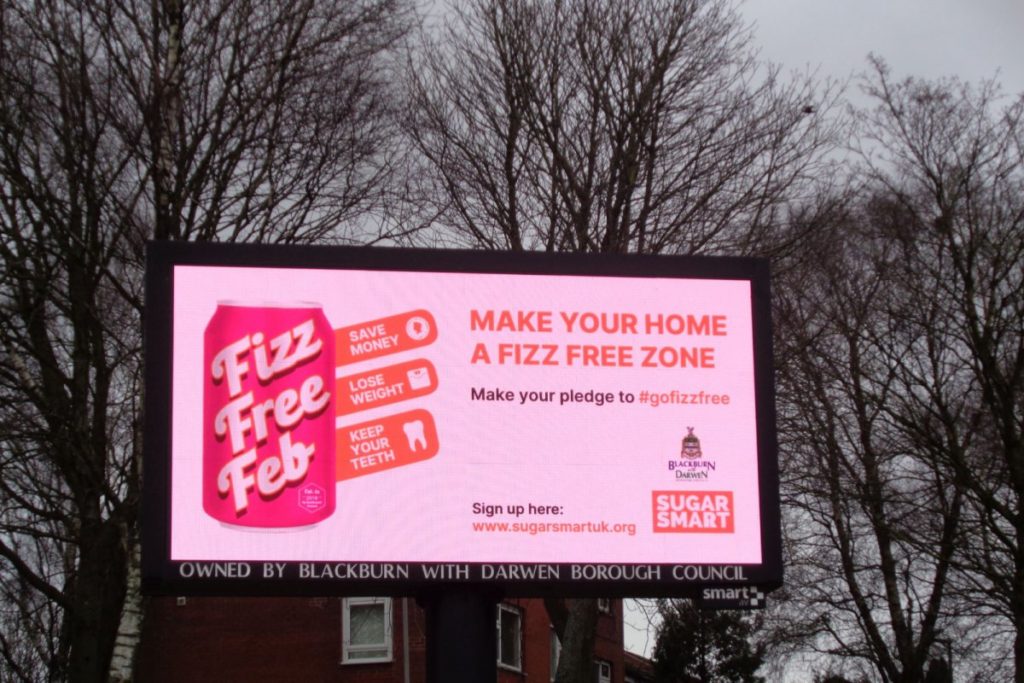 Sugarstorm Bus Stop
A number of bus stops across the borough are now raising awareness of our sugar smart pledge and the hope to be the first Sugar Smart town. The campaign aims to highlight how much sugar we consume and the impact on our health, including obesity and diabetes. Read the full story here.