Sugar Smart is a branch of Sustain, which campaigns for a healthy and sustainable food system by working on areas such as: sustainable farming, climate emergency, a national food strategy and local action. See the work that Sustain is doing here. It aims to help local authorities, workplaces, organisation and individuals reduce the amount of sugar they consume.
Blackburn with Darwen have launched a Sugar Smart campaign with the BwD Food Resilience Alliance.
Why should we reduce our sugar intake?
Reduce childhood obesity
Reduce tooth decay in children
Increase life expectancy
Balanced diet
Reduce the likelihood of diseases such as type-2 diabetes and heart disease
The NHS' Better Health, Healthier Families Page has sugar swaps, how to cut down sugar, what added sugar is and a link to the NHS Food Scanner app.
For more information, click here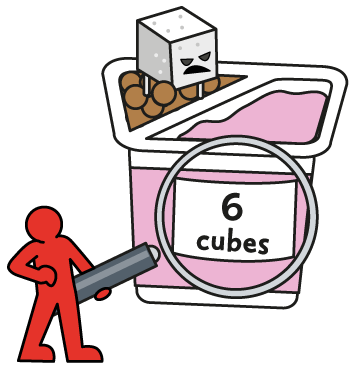 Businesses, schools, retail and healthcare can all pledge to be Sugar Smart by making changes such as sugar-free checkouts, improving vending options and stopping price promotions on fizzy drinks and sugary snacks.
To make a pledge, please fill in the Food Map form found here and click the Sugar Smart Places category. To see all our Recipe 4 Health Award Winners, click here.
East Lancashire Hospitals NHS Trust are promoting healthier, low sugar food across their sites. Their successful case studies are available to read and might inspire you to pledge to become sugar smart!

Visit the Sugar Smart website here
Related Services