Monthly Update: Infant Feeding In A Breastfeeding Friendly Borough
Monthly update around infant feeding from the Baby Friendly Team at East Lancashire Hospitals NHS Trust and Blackburn with Darwen Food Resilience Alliance. This month: Hot Weather and Weaning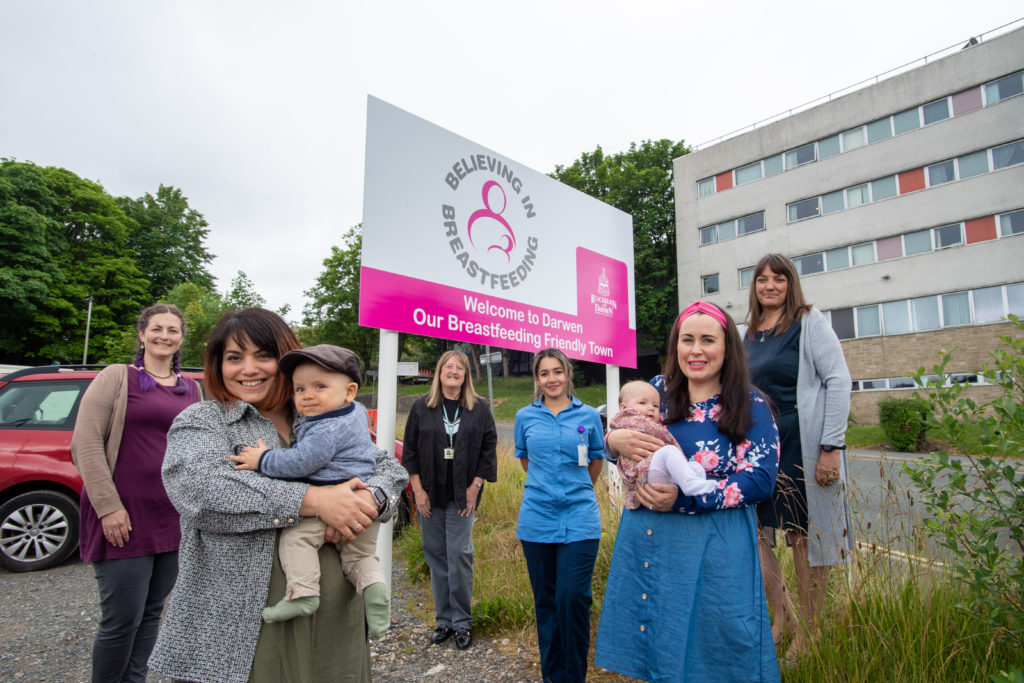 Infant Feeding: Hot Weather and Breastfeeding
Breastmilk​
If mum is exclusively breastfeeding, then baby does not need any extra water. Breastmilk contains all the water a baby will need. Babies may want to breastfeed more ​than usual in the hot weather and mums should be encouraged to do this.
Breastmilk will quench a baby's thirst as long as mum lets baby feed whenever he/she wants.​ Make sure mum has plenty to drink too, so she doesn't become dehydrated, however, mums' bodies are very efficient at making breast milk even if mum doesn't adequately hydrate herself.​
Have questions about breastfeeding? Find breastfeeding support in Blackburn with Darwen here.
Formula milk​
Please note there is conflicting advice on many websites.​ Formula milk is made up with water, as long as the formula milk is made up correctly and babies are having their usual milk feeds, there should not be any requirement to give extra water. ​However, if it is very hot, in addition to their usual milk feeds mums may want to give a little cooled boiled water. ​Discussion around babies filling up on empty calories (water) needs to take place especially if there are any concerns with babies who have faltering weight issues or medical conditions.​ Discussion around making up bottles correctly and responsive bottle feeding with 1st stage milk.​
When solid foods are introduced, sips of water can be offered with meals. In hot weather, additional water can be offered outside of meal times.
Weaning
Breast feeding provides the best nutrition for babies and UNICEF recommends breastfeeding for up to 2 years of age or beyond. On March 4th, the Department of Health and Social Care launched the Better Health, Start for Life 'weaning' campaign to remove confusion about weaning. Solid foods can be introduced at 6 months of age with breastmilk or formula milk. Find out more about weaning here.