Breastfeeding Support In Blackburn
In this article, we highlight the abundance of breastfeeding support in Blackburn with Darwen, whilst outlining the benefits of breastfeeding.
Breastfeeding has a wide range of benefits for mum and baby. It provides baby with all the nutrients they need in the early months whilst supporting bonding and attachment. In Blackburn with Darwen, breastfeeding is celebrated. We are proud that BwD is seen as a breastfeeding friendly borough. This guide will explore Blackburn with Darwen's services and tell you all about what makes it a breastfeeding friendly borough. Let's explore breastfeeding support in Blackburn.
We know that breastfeeding might not be for everyone, but sometimes it's because families with new babies don't know all the ways that their region can offer breastfeeding support. By shining a light on breastfeeding support in Blackburn we want to encourage more women in the borough to try breastfeeding their babies!
What Breastfeeding Support In Blackburn with Darwen: What's Available?
Every Children's Centre and Family Hub in BwD has staff that can help new parents with their breastfeeding journey.  If that staff member can't help you themselves, they'll make sure you get to speak to someone who can.
We have specialist infant feeding nurses who can give 1-1 support to mums who are experiencing difficulties feeding and give advice around issues like tongue-tie.
We have breastfeeding support groups Monday – Friday around Blackburn with Darwen. You can find out about those here.
We have a breast pump loan scheme which gives BwD mums access to hospital-grade breast pumps for free.
We also have a free sling library, where you can try out different baby-wearing slings and borrow one that works for you and baby.
How Blackburn with Darwen Became a Breastfeeding Friendly Borough
In 2017, Blackburn with Darwen to became a breastfeeding friendly borough. The healthy weight declaration shared our commitment to health in the community, starting with the youngest members. Since then, we have done a lot to help mums who want to breastfeed.
In Blackburn with Darwen we have been given a special award from UNICEF highlighting just how good we are at supporting breastfeeding mums in the area. The UNICEF GOLD Baby Friendly Accreditation shows how much our borough cares about babies and their mothers. This award is thanks to the handwork of the region's maternity, health visiting and children's centres and we are proud to announce that BwD was the first region in the country to receive this UNICEF award.
How the Council Helps With Breastfeeding Support In Blackburn
At Blackburn with Darwen Borough Council we feel it is really important to provide breastfeeding support in Blackburn. Our team has worked hard to offer services that help mothers give their children the right start to life. We want mums to feel good when they breastfeed, no matter where they are! BwD Coundil works directly with shops, restaurants, leisure centres and public transport companies (to name a few) to make sure mums can breastfeed comfortably in public.
Businesses in the borough that work with the council are encouraged to offer a welcoming environment to breastfeeding mothers. As a region, we want to make sure that women feel comfortable and empowered when breastfeeding their babies in public.
The BwD Breast Intentions Group
There are so many supportive groups that support breastfeeding in Blackburn with Darwen, one of them is the BwD Breast Intentions Group on Facebook. This group is made up of local mothers and caregivers who want to help mums breastfeed – they share stories and tips about breastfeeding. This group is like a lifeline for mums who need help or just want to talk to others.
This virtual network allows new mums and mums who need help breastfeeding to ask questions and get advice from the people who know best.
Awards For Breastfeeding Support In Blackburn
The proof is in the pudding. Blackburn with Darwen has won awards for being so good at helping new mums breastfeed. We got the UNICEF GOLD Baby Friendly Award as we have already mentioned, and we also got the LGC Award.
Thanks to the hard work of the council, East Lancashire Hospital Trust, Lancashire and South Cumbria NHS Foundation Trust and fantastic mothers and families in the borough, our hard work at becoming a breastfeeding friendly borough is being recognised.
Because of the awards we have received, breastfeeding rates in the area have risen. BwD wants to make sure that breastfeeding isn't seen as a private matter, and that mums feel supported to breastfeed anywhere at any time. Breastfeeding support in Blackburn has extended beyond the hospital walls and has encouraged women to breastfeed in their homes, businesses and other public places.
"You have through passion, commitment and sheer "sticking with it" made a significant change in uptake in breastfeeding over a sustained period and in doing so achieved a change in the culture of your council and your area. We strongly encourage you to disseminate the whole story of your work so others can learn from it. " – LGC Award judge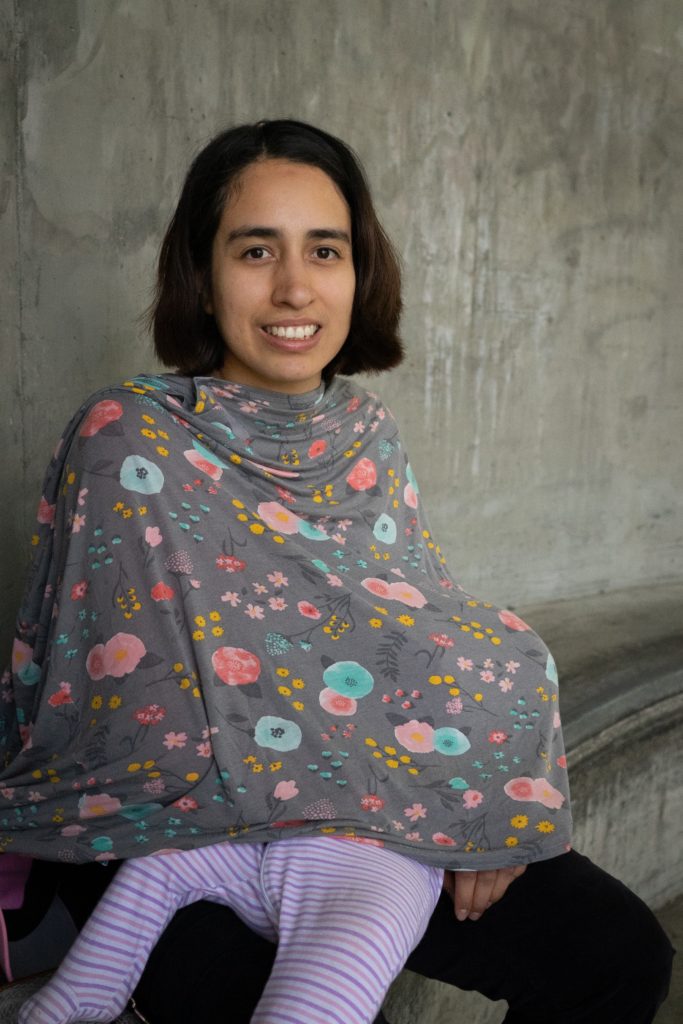 Breastfeeding During the Pandemic
We have experienced lots of questions surrounding Covid-19 and breastfeeding. The pandemic challenged breastfeeding mothers.
Blackburn's breastfeeding services continued to progress. BwD made sure that mums got the support they needed, even when things were tough. Breastfeeding during the pandemic was as important as ever, making sure that mums and babies stayed healthy and connected. Groups like BwD Breast Intentions were really important during the pandemic, offering virtual support for those mums who were isolated during the pandemic.
The Future of Breastfeeding Support In Blackburn
In 2021, Blackburn with Darwen put up permanent signs in two places to show their breastfeeding support. These signs show great support for breastfeeding mothers in the area and beyond. We want mums to feel good when they breastfeed in public!
"It was like they were talking to me – saying well done keep going – this was important, especially in the pandemic" – A mother in the community on seeing the signs.
Every September, National Breastfeeding Week celebrates breastfeeding. In true BwD style, there are a number of events and services happening throughout the borough. You can find out more about this on our website.
We believe that when everyone works together in supporting mothers, mums can breastfeed confidently. Being a breastfeeding friendly borough is something to be proud of, and we want to keep helping mums and babies be healthy.
If you want to know more about breastfeeding support in Blackburn, you can call us at 01254 585570 or email us at publichealthadmin@blackburn.gov.uk.
We'd also love to hear your suggestions about what support you'd like to see for mums who are breastfeeding (or want to start.)